Summer Day Camp Registration Opens 3/15!
We are gearing Quick read more or view full article up for another awesome summer at AVSC! Summer programs consist of the following:
SUMMER DAY CAMPS are geared towards athletes enrolled in seasonal programs: Part-Time TEAM programs (PreDevo or 2- or 3-day TEAM programs), Aspen Supports Kids Programs (age 7+ / level 7+), Bill Koch Youth Ski League program (age 7+), as well as guest athletes. Registration opens on March 15th.
SUMMER PROGRAMMING is included in the program fees for year-round programs (with the exception of travel camps and mountain biking). You will hear from your coaches and Program Director in the coming weeks regarding training schedules and offerings.
SUMMER TRAVEL CAMPS are in the works! Due to COVID-19, we are patiently waiting to see what opportunities we will be able to pursue. Expect to hear from your coaches and Program Directors later this spring, and feel free to reach out in the meantime with questions.

SUMMER DAY CAMPS:
Registration is now open for summer day camps, which begin the week of June 7th! Click here to head straight into the registration platform, or click the camps below to learn more:
CLICK HERE TO REGISTER FOR DAY CAMPS
Read Less
Clubhouse Chronicles: Marching Forward
This article was originally published by Mark Godomsky in the Aspen Times as part of our column, Clubhouse Chronicles.

March is always a big month for us at Aspen Valley Ski & Snowboard Club. Just when we're getting into the swing of things with our winter schedule, suddenly championship season is upon us, recreational groups are celebrating an awesome season of growth and plans for an action-packed summer are in place.
With the collective "one-year-ago" COVID-19 milestones of this month — from the first confirmed case in Colorado to the Governor's orders to shut down mountain operations to the Quick read more or view full article community support and response — it is hard not to reflect on where we were a year ago and how grateful I am for where we are today as a club.
One year ago, on March 13, we shut down the Clubhouse. Soon after, we shut down on-snow programs. As with the rest of the world, we shifted operations online. We did not know at that time if we would be able to host summer programs, but we made tentative plans … and tentative contingency plans to amend those plans as needed.
After a successful summer full of mountain biking, trail running, hiking, lifting, trampoline bouncing and more, we approached winter with the same tentative hopefulness. Could we run programs for 2,400 kids? Could we host the Audi Ajax Cup, the fundraiser that makes it possible for us to offer the opportunities that we provide to local kids? Could we host — and even travel to — competitions?
Regardless of what we could do, what would public health professionals recommend as best practices, and what would families feel safe having athletes participate in?
One year later, we are proud of all that we have accomplished. We are wrapping up an awesome winter with Aspen Supports Kids programs on all four mountains, which have met not only on Saturdays and Sundays this season, but during the week as well. Bill Koch Youth Ski League enrollment was the highest it's ever been in Aspen and Carbondale. We have athletes on the road — racing at U14 championships in Vail and Western Youth Championships in Jackson, boosting out of the halfpipe at the Rev Tour in Copper — and competing here at home with Snowboard and Freeski World Championships at Buttermilk and, soon, Alpine U.S. Nationals at the Stapleton Training Center.
We had an incredible Audi Ajax Cup in December, where AVSC supporters showed up for us and raced their hearts out, even though they weren't awarded with the usual post-race celebration. The growth at every level has been amazing: athletes have conquered their first turns, experienced their first Highland Bowl hikes, earned spots in World Cups, and committed to competing on college teams.
My "one-year-ago" reflection is filled with gratitude that this year, as we open registration for summer camps and plan for the following seasons, we're filled with confidence in what we'll be able to accomplish in the future. Not necessarily in terms of concrete plans or a structured schedule, but rather the ability to move forward knowing that we have a community of passionate athletes, families, staff, and community members that will do whatever they can to provide the best opportunities possible for our youth within the current circumstances.
One thing we've been reminded of this year is that, 84 years later, the power of volunteerism, ingenuity and love of sport continues to drive Aspen Valley Ski & Snowboard Club. An athletic mindset has helped us all be agile and adapt to the challenges this year has presented. Thank you to our athletes, our families, our staff, our donors, our partners and our community for making it happen.
As we move toward warmer weather, we are excited to continue growing, learning and challenging ourselves. We know this year has been a difficult one for our community and for our youth. Our summer camps start at age 7; if you know a child who would benefit from time outside with mentors and peers, developing athleticism and healthy habits, send them our way!
Read Less
Clubhouse Chronicles: Health as a Team Sport
This column was originally published by Erin Young, AVSC's Athletic Trainer, in the Aspen Times as part of our column,Clubhouse Chronicles.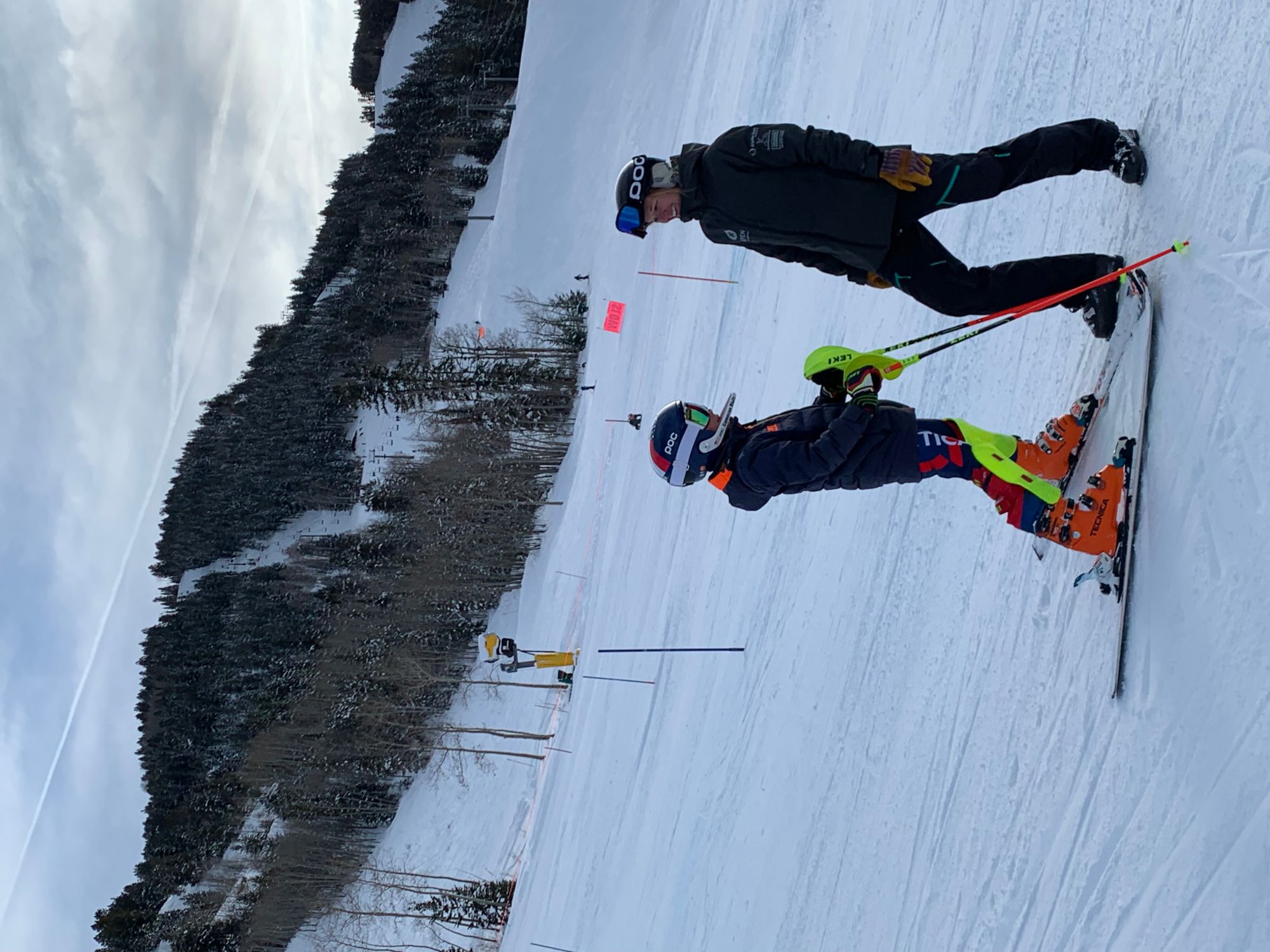 As we all have experienced, COVID-19 has affected our everyday patterns and behaviors. We've all made changes to our day-to-day routines: adjusting to working and/or learning from home, attending telehealth medical appointments, exchanging a gym membership for a Peloton or other at-home workout subscription. While some of these changes have been beneficial, some have provided greater challenges and consequences.
Athletes of all levels have Quick read more or view full article felt the effects of these changes — positive and negative — to their typical training routines. Across the sports world, there has been concern regarding the potential for increased athletic and sports-related injuries, especially for those who may not have been able to train in the summer and preseason how they typically would.
One could use pro sports as a case study this year: while injuries (and especially early-season injuries) are not an anomaly, the NFL experienced record-breaking season-ending injuries during the first two weeks of the season. Anecdotally, this seems to be a trend in the FIS Alpine World Cup as well.
At AVSC, we were grateful to either adapt or preserve the majority of our pre-season training. Physical health aside (for a moment), we felt it was imperative for the mental health and wellbeing of our athletes to stay connected to their team and community. Virtual workouts in the spring transitioned to an early start to pre-season at-home workouts in May and June, at which point summer skiing opportunities came to fruition both at home and in Mt. Hood.
By mid-summer, athletes were back in the gym and ever since, have been exercising and participating in on-snow training and competition in a largely "normal" capacity.
I am proud of our athletes for consistently showing up and giving it their all, not just on the hill, but on Zoom and in the gym. This has made a major difference in their strength and fitness. So far, we've done everything we could to go into this year with the same, and for some, an increased level of preparation with the goal of fewer injuries, more efficient recoveries, and better results as we continue through our competition season.
Unfortunately, even with thoughtful preparation, sometimes we face the reality of injury. When this happens, we are incredibly grateful to have amazing healthcare at our fingertips to streamline the assessment, treatment and rehabilitation of injuries.
This is our first season partnering with The Steadman Clinic, and we are thrilled to be teamed up with such an incredible leader in the sports medicine field. We have direct access to their research, knowledge and world-class medical team — many of whom have helped the best in sport return to the top of their game.
While we've always been grateful for the great healthcare in our valley, our partnership with The Steadman Clinic means that our athletes have easier access to the best care possible while on the road, too — we've had athletes visit The Steadman Clinic locations in Summit and Eagle counties while traveling for competition.
While we're in the thick of our current competitive season, we're also just around the corner from the next preseason training block. Winter goes fast, especially with the recent string of powder days our community has enjoyed! We are looking forward to partnering with The Steadman Clinic on proactive measures to keep AVSC athletes healthy, strong and prepared for next season and beyond.
Clubhouse Chronicles is a behind-the-scenes column written by the Aspen Valley Ski & Snowboard Club that runs periodically in the Outdoors and Sports sections.
Read Less
Audi Ajax Cup Video + Photos
Thank you to our Audi Ajax Cup Team Captains, Pros, racers, and sponsors for an amazing day on the Stapleton Training Center! More than ever, we believe in the physical and mental benefits of skiing and snowboarding and the mentorship, camaraderie, challenges, and fun that kids experience on the mountain through our programs. Thank you for helping us make it happen!
Photos:
Audi Ajax Cup Race
|
Audi Ajax Cup Team Photos + Candids
Aspen Valley Ski & Snowboard Club 2020 Annual Report
None of us could have predicted the challenges that 2020 brought, but AVSC is incredibly grateful that our athletes enjoyed a year full of growth, challenge, and fun once we were able to adapt our programs to accommodate for the current environment. In the 2020
Annual Report
, we recap the past year at AVSC, highlight various programs and team members, and thank all who make it possible to get 2,400 local kids on snow! Here's to a great 2021 chasing our passions with the support of the best community we could ask for - thank you
Quick read more or view full article
for being here with us!

Read Less