Oldham Leads Record Team at Junior Nationals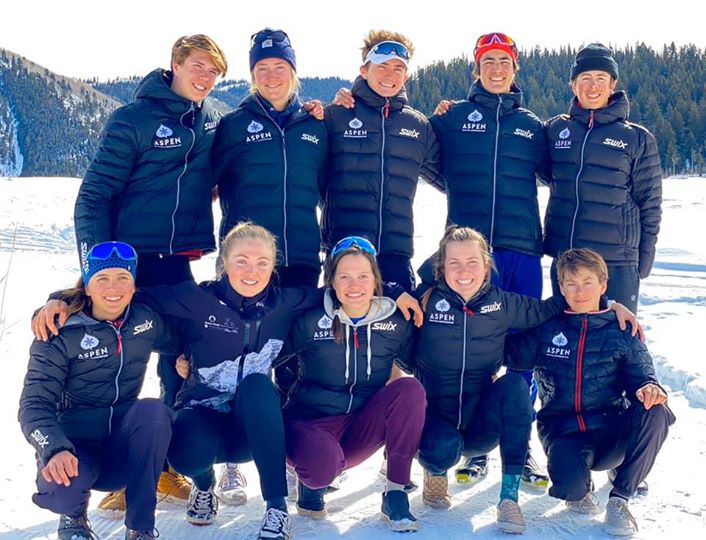 This article was originally published in the Aspen Times.
After rapidly climbing the U18 ranks in a breakthrough season last winter, Kate Oldham finally took a small stumble at U.S. senior nationals in January. The cross-country skier didn't have a bad showing by any means, but she didn't finish high enough to get invited back to any of the European competitions like she wanted.
A small setback, yes, but it also was an important lesson to take in for the 17-year-old Aspen Valley Ski and Snowboard Club
Quick read more or view full article
athlete.

"It was definitely disappointing, but it was a good reminder for me that progress isn't linear and you just have to keep working and you'll have another breakthrough," Oldham said. "It was a good lesson, because I hadn't really learned that one yet. I had sort of just been getting better and better and better and hadn't had a missed goal."

A senior at Colorado Rocky Mountain School in Carbondale, Oldham made up for it by finishing the season strong at junior nationals earlier this month. The biggest junior competition of the season, the event was hosted by Auburn Ski Club, just down the road from Truckee, California.

The highlight of her two races was a third-place finish in the March 9 classic individual start, with second-place finisher Emma Reeder, of Vail, besting her by only a tenth of a second. Stratton Mountain School's Nina Seemann won the race.

"We've been leapfrogging each other all season and have just been super close and it's fun to have somebody always there to push me like that," Oldham said of Reeder. "I was really happy to be able to show up fit. Since I didn't make some of my other goals earlier this season, it actually gave me a chance to get a couple more big blocks of training in and that was helpful for being as prepared as I could be going into that race."

Oldham also made the B finals of the March 11 freestyle sprint, a race also won by Seemann. By finishing top 10, Oldham earned All-American recognition in both her races.

"To get medals in both races, I think Kate was absolutely floored," said August Teague, AVSC's Nordic program director. "That third place was special. It was one going into we knew we had a chance of doing well in. I think she was disappointed we didn't get to try the skate distance, because I think she had her sights set on that win."

LITTLE BREAKTHROUGHS
Junior nationals had been scheduled to hold a skate mass start on March 13 and a classic relay the following day, but both those events were ultimately canceled because of the COVID-19 pandemic that was just reaching the Truckee area.

Still, it was a strong showing for the Aspen club as a whole, which sent a program best 11 athletes to junior nationals. Their previous record of attendees had been eight, which came only last winter. Aspen's Everett Olson had arguably the next best result behind Oldham, taking 12th in the men's U20 classic, the highest-level race at junior nationals. Teague said Olson would have been a strong All-American contender in the skate race.

The most surprising finish, according to Teague, was Roaring Fork freshman Corbin Carpenter, who finished 17th in the U16 race. He was one of the many "little breakthroughs" the club saw while in California.

"We are slowly building the culture around hard work and year-round commitment to a sport," Teague said. "I was lucky in that I had some really good support and staff that have been in place now for a couple of years that have helped build that culture. Then I think the kids themselves went out and actually did the hard work."

IN SIMI'S FOOTSTEPS
With the coronavirus bringing an early end to the ski season, athletes like Oldham can now look ahead to those next steps. For the CRMS senior, it will be moving on to compete at Middlebury College in Vermont, the same school that Aspen Olympian and World Cup cross-country skier Simi Hamilton also attended.

"I've been looking for the next step up in training and I'm really excited to have a strong girls team; the Middlebury team was really, really good this year," Oldham said. "I'm really excited to have a new training group."

Being a private school, Middlebury asked for an early commitment from Oldham. At the time, she didn't have many other offers — although they would come by the handful as the season progressed — but she felt comfortable with the coaches and current Middlebury athletes to make it official and follow in Hamilton's footsteps.

"I had a choice to either wait and try to figure something out after or commit to Middlebury. It wasn't actually too hard of a decision because I was really excited about Middlebury and I loved it when I visited," Oldham said. "While it felt a little bit premature, it in the end wasn't really a hard decision." Read Less
Clubhouse Chronicles: Suddenly Spring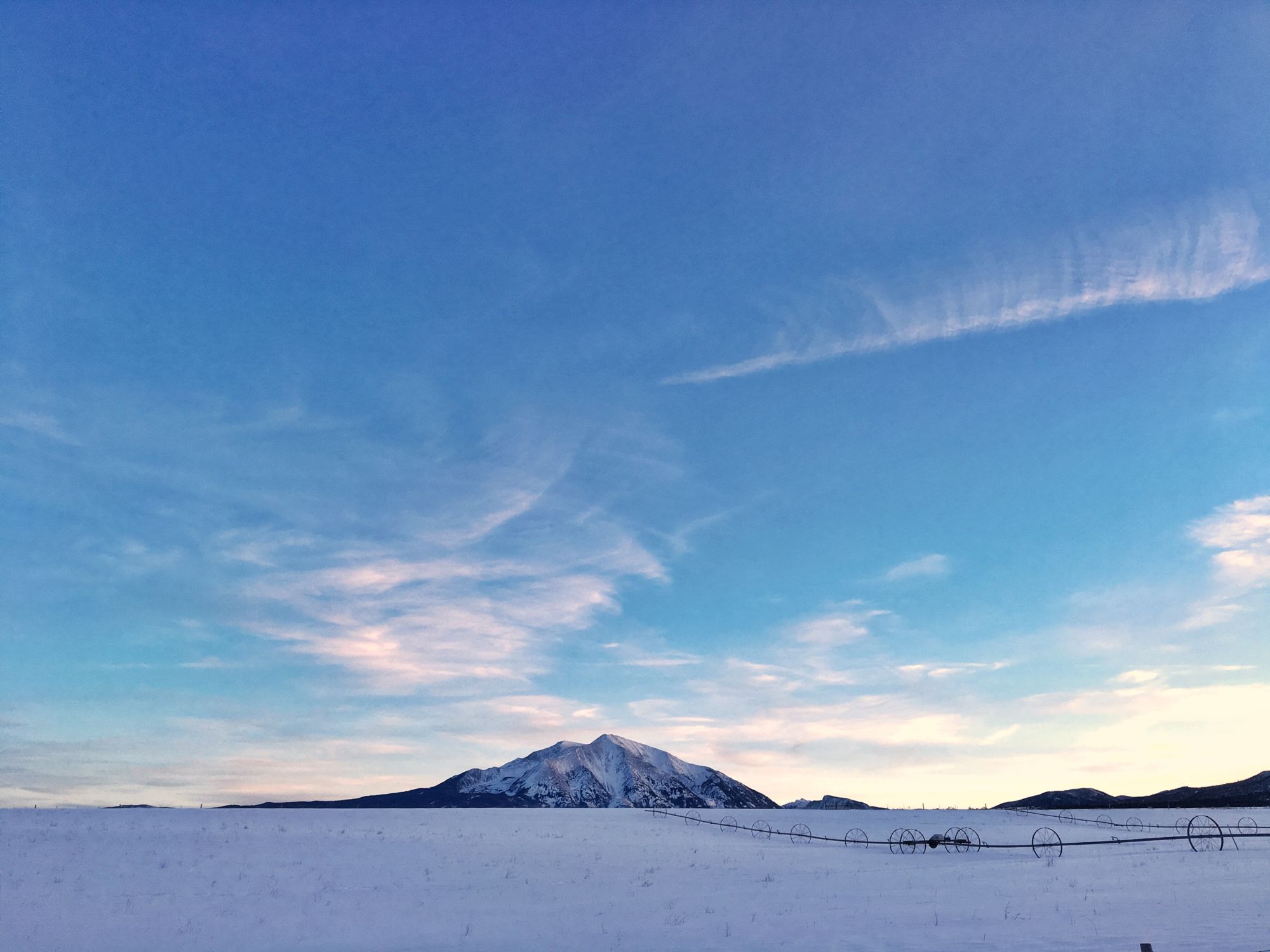 This article was originally published in the Aspen Times by Mark Godomsky in AVSC's column, Clubhouse Chronicles.
Chances are, if you live in the Roaring Fork Valley, you were a competitive athlete or have been close with one at some point in your life. You've witnessed firsthand the ups and downs of an athletic career, whether at the little league or major league level. The preparations and setbacks. The wins and losses. The teammates and competitors. The ebb and flow of on- and off-season.
Quick read more or view full article
The hard work.

Our primary motivations for our children's participation in sports are fun, camaraderie and personal growth. Yet, for many of our athletes, the real driver is the chance to test themselves, perform their best and receive the benefits that come along with a strong performance at end-of-season championships.

For the Aspen Valley Ski and Snowboard Club's competitive athletes, March is the crescendo. Momentum builds throughout the season with each passing training day, free ski run, layer of wax and video review. Athletes prepare to compete at the highest levels within their discipline. These competitons take many forms; national or international events that give athletes the chance to secure a spot on a college team or a national team, or simply a chance to compete head-to-head against the best in the country and the world. There is no doubt that life for everyone has changed drastically in the last week alone as the world tries to make sense of COVID-19 and the challenges it presents from a health, economic and social standpoint.

As our coaches and athletes were gearing up to head out on the road, or host competitors right here at home, their season came to a grinding halt. First large events were canceled, then regional trips, then all competitive events and finally, daily training. All of these decisions were absolutely the right ones, made thoughtfully with the best interest of the community and the country in mind.
That does not ease the sting of this abrupt ending to a meaningful time in an athletic career. For many, a constructive mindset after some reflection will allow this to serve as fodder for motivation toward next season.

Yet, for some, there is no next season. Seniors lose their opportunity to have a final goodbye to a sport, to competitors and to coaches that have been critical fibers in the fabric of their childhood. There will be no last competition, no final advice from their coach, no ultimate push to put it all on the line, no postseason awards ceremony. No closure to a sport they have dedicated a significant part of their lives to.

If you know an AVSC athlete — or for that matter, any high school-aged athlete — reach out to them and ask them about their season. Learn about the wins, the losses, the surprise lessons learned, the funny moments along the way. Celebrate the success they had and ask what they've learned from the setbacks. What are their plans for next year? While many of them will not get the closure they had anticipated, it's up to us to help them make sense of it all. As athletes, they have developed the grit and resilience necessary to preserve through tough times. Remind them of that.

While it may not have been the ending to the winter season we — or anyone else — had imagined, I am immensely proud of the passion, growth and excellence exhibited by our coaches and athletes over the course of the winter. I look forward to the clubhouse door opening again and being full with athletes and all that they bring with them — hard work, stench, hoots and hollers, and yes, backpacks all over the floor.

In the meantime, I hope everyone finds time to responsibly enjoy fresh air and reflect on an incredible winter, even if it ended a bit earlier than we'd wanted! Read Less
Chapdelaine - Rising Talent in Moguls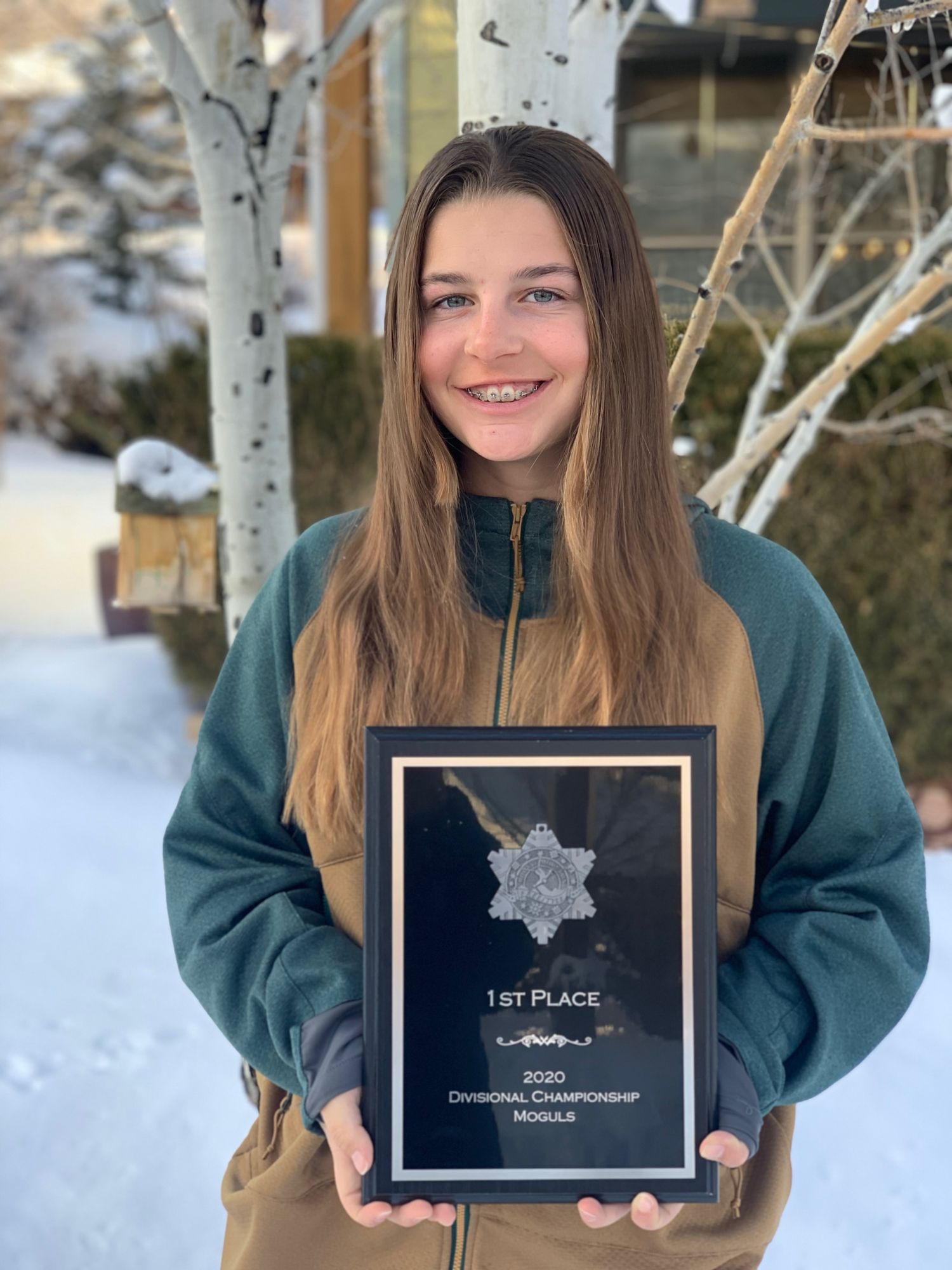 This was originally published in the Aspen Times by Austin Colbert.
Even with immense talent, an athlete needs to have goals and the drive to go after them. For a coach, this can be the most difficult trait to teach. However, in regard to Reese Chapdelaine, Colby Lee hasn't needed to give that lesson.
"She definitely has been having fun. Along with that, she does show up on the hill every day and she has a list of things she wants to accomplish,"
Quick read more or view full article
Lee said. "She is always willing to talk about moguls skiing and break down the drills. Of course, the Olympics is the ultimate goal and she has high sights for her career, but she absolutely does break all those big goals into these smaller goals and she's got a lot on her list she looks at."

Lee is the head moguls coach through the Aspen Valley Ski and Snowboard Club and Chapdelaine is one of the club's rising stars. A resident of Snowmass Village, the 14-year-old Chapdelaine recently closed out a strong season in which she held her own against girls with much more experience.

The highlights included her first win at this higher competitive level and a near podium at junior nationals.

"When you go to the FIS-level events and stuff like that, it's definitely a bit more nerve-wracking," Chapdelaine said. "So I was a little bit nervous for all of those. But after a couple it got easier and I just kind of focused on having fun and it actually worked out pretty well for me."

Chapdelaine emerged last winter when she was one of two 13-year-olds to compete at U.S. nationals, which is normally a 14-and-up event. She finished 32nd in the moguls competition at Waterville Valley Resort in New Hampshire, where Lee said "she was pretty happy to just complete a run and get down and ski well."

She's been a mainstay in the Rocky Mountain Freestyle competitions this season. Strong on the bumps, Chapdelaine has a solid backflip in her arsenal of tricks and hasn't flinched when going up against the older girls.

Her first significant win came on Feb. 29, when she won the division championship at Copper Mountain by a solid margin.
"I kind of went into it like, 'I'm going to try my best. I think I can win this competition.' And I laid down a really good run. It was really exciting," Chapdelaine said. "I've always had really high goals. I think this is just another step toward those goals."

The 2019-20 season wrapped up with the Freestyle Junior National Championships at Winter Park Resort. In the March 14 moguls competition, Chapdelaine finished fourth, one off a podium spot. She was top in her age group.

Chapdelaine had planned on returning to U.S. nationals this past week, but the March 19 to 22 event at Squaw Valley in California was among the many competitions canceled amid the COVID-19 outbreak.

"It's been really cool for me as a coach to see," Lee said of Chapdelaine's rise. "She is pretty young for the level she is at, but competitive wise, two years in a row she is hanging with everybody in the division and everybody in the country."

Chapdelaine began her AVSC career as a ski racer, but both she and Lee credit the club's freestyle developmental head coach, Amy Mishkin, for leading her toward moguls. As devo athletes, the young skiers are encouraged to try all disciplines before deciding on a singular interest later on.

Once Chapdelaine discovered moguls skiing, she never looked back, and she isn't the only one. Lee said the club's competitive moguls team is back up to about 10 athletes, with the eldest being Lee's 21-year-old younger brother, Aaron Lee. Chapdelaine is one of the youngest but certainly one of the better up-and-comers in the club, regardless of discipline.

And it's her ability to hone in on the smaller goals that could one day lead to her achieving her bigger goals, like competing at the Olympics.

"This year was even a pretty big and quick jump from last year," Colby Lee said. "She is progressing really quick and it's really cool to see how hungry she is. She comes to every training … she is in for every competition. As serious as she is about it, she's always up there laughing and having a good time and clearly loves it." Read Less
Clubhouse Chronicles: Thank You Nordic Coaches
Over the past few weeks, we have seen many great achievements from Aspen Valley Ski and Snowboard Club athletes.
All of the hours, sweat and tears committed to these achievements have paid off and, with the end of our winter season drawing near on the nordic team, in particular, I want to not only congratulate the athletes for their achievements, but also give a shout-out to the coaches behind the scenes who keep the wheels turning, the kids healthy and happy, and the parents continually engaged in our program.
Many of our season highlights happened right here in the
Quick read more or view full article
Roaring Fork Valley. We trained on incredible trail systems both in Aspen and at Spring Gulch. We hosted three great races: the Owl Creek Chase, the CRMS CHSAA race at Spring Gulch, and the Raoul Wille Memorial RMISA/CHSAA in Aspen. Thank you to race director Casey Ward for keeping all aspects of race day running smoothly, and to all of the volunteers and race administrators who help make these races a reality.

Perhaps the highlight of the season is the fact we have 11 skiers from the Roaring Fork Valley representing the Rocky Mountain Division at Junior Nationals in Truckee, California, this week — topping last year's club record of eight athletes! These athletes are enrolled in our national comp program, a full-time commitment which requires an impressive level of passion and grit.

After AVSC, many of these skiers will continue on to race in college, on their national team, or both. August Teague, our nordic program director, serves as national comp head coach and designs a world-class training program to help athletes elevate their mental and physical performance. August is assisted by Sari Anderson, who plays a large role in skier development across all age groups.

In addition, our high school nordic teams, alongside their alpine teammates, earned their third (boys) and second (girls) consecutive state championships. Nordic athletes dominated the field; sibling pair Elsie and Anders Weiss both won their races. Our Aspen High School coaches — Travis Moore, Ben Dodge and Justin Silcox — were the backbone of our team's success throughout the season and at the state championship. These coaches bring years of experience and dedication to the table here at AVSC; Travis and Ben have been a part of the team since 1994 and are a critical component of our culture, sharing classic AVSC values, connections and stories with our athletes. Our high school skiers that ski out of Spring Gulch are coached by Justin Silcox and Wes Engerstrom, invaluable members of our team who have created a strong community of downvalley nordic skiers.

Speaking of impressive tenure, Austin Weiss will celebrate his 20th season as an AVSC coach next season. He, alongside second-year coach Nika Meyers, lead Aspen's devo program. A bit farther down Highway 82, Emily VanGorp and Rob Russell coach the same program at Spring Gulch. This program encourages a fun, supportive and positive community for middle school-aged skiers. The goal is to foster a lifelong love of skiing and spark an adventurous attitude with travel and racing.

While I've focused on our competitive team coaches here, we have another 20 who commit weekday afternoons to sharing their love of nordic skiing — and hot chocolate and Goldfish — with our newest athletes through the Bill Koch Youth Ski League. They provide many skiers' first experiences on snow, doing all that they can to make every skiers' start fun and engaging.

This is my sixth year as the Aspen Bill Koch director. I am grateful for the opportunity to be surrounded by inspirational coaches and witness first-hand the massive impact they have on the personal and athletic growth of their athletes.

At the end of this season, I will be moving on from AVSC to pursue flight school. The people are what I will miss most. After all, community is what has kept me nordic skiing all these years. Read Less
Clubhouse Chronicles: Core Values + What Technology Can't Teach Us
This article was originally published by Snowboard Coach Josh Ganz in the Aspen Times as part of AVSC's column, Clubhouse Chronicles.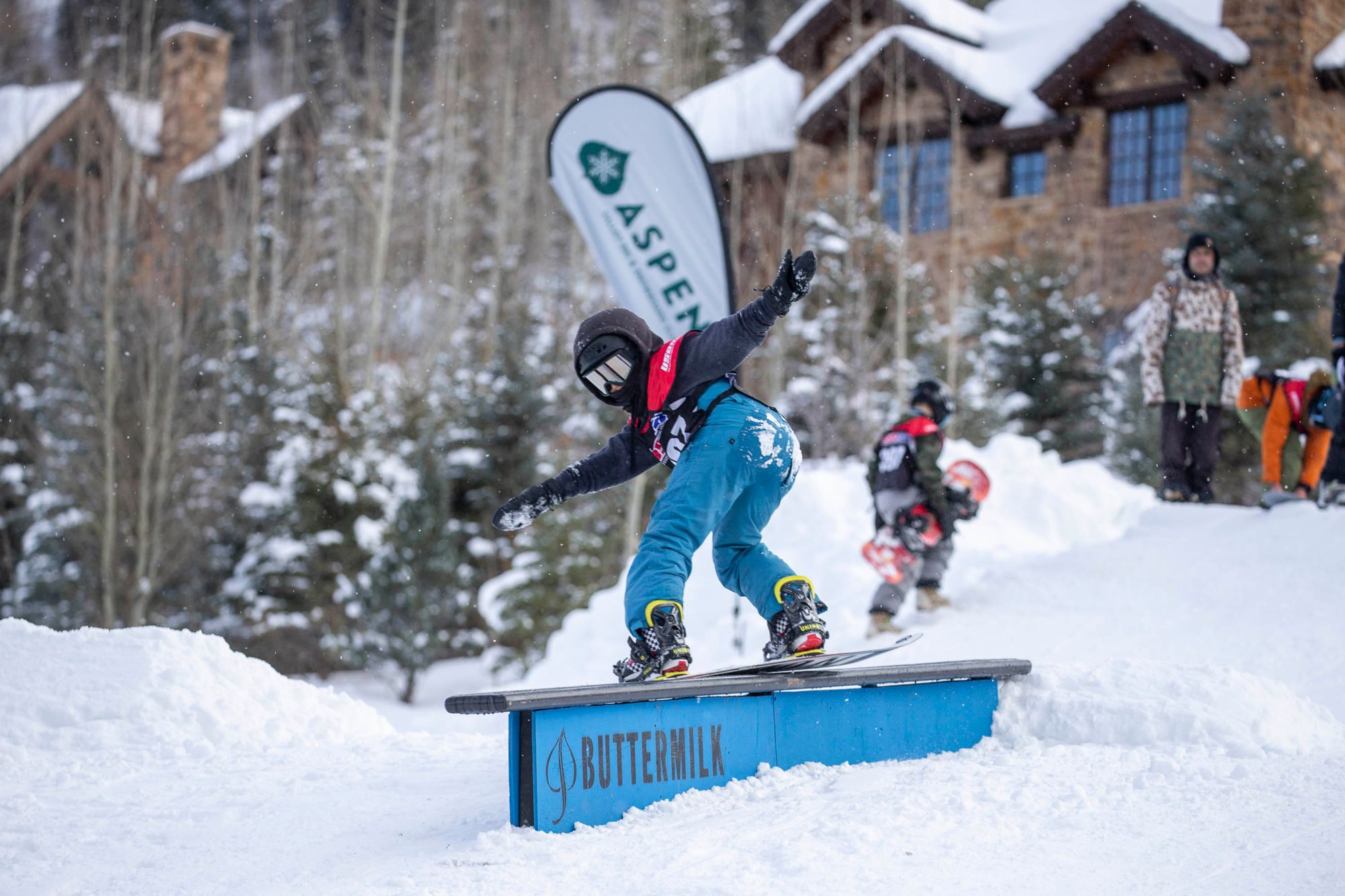 Hey Siri, what is teamwork?
Alexa, what is commitment?
OK Google, what is integrity?

Simply put, these are AVSC's core values, but they're not merely simple values to understand and practice.
As the idea of Moore's Law (the notion that computer processing power doubles roughly every two years) integrates its way into all aspects of our lives, we are increasingly able to connect with people whose thoughts Quick read more or view full article and opinions align with our own. Unfortunately, it can also provide a means to disconnect from the immediate social circles around us. (I'll just put my headphones in to avoid talking to the person next to me on the bus.) It also promotes a sense of immediate gratification that can turn people off to the concepts of failure and perseverance. (I posted just a moment ago, how many likes have I got?)
This might sound like a scathing rant on technology, but it's not. It's an observation of the fact that our world is changing. That being said, we at AVSC feel that there are some things — beyond athletic feats — that are best learned in person. It's very important to instill values and ideals within our athletes that might not be as easily learned through technology.
Teamwork is the collaborative effort of a group to achieve a task in the most effective and efficient way, according to Siri, but what's that like in practice? It means working together with your peers to come up with better solutions, no matter the situation. While skiing and snowboarding might seem like individualistic sports, the teammates learn to get along, "play nice," travel together, support each other and their efforts. These are life skills that are needed "to infinity and beyond" (to quote a lovable technologically advanced toy that needed to learn to cooperate with those around him). Humans are social creatures. No one makes it out alive without the help of those around them.
Commitment is the state or quality of being dedicated to a cause, activity, etc. (lexico.com — Siri fell short.) Not all of our athletes are going to become Olympians or medalists at the X Games, but that doesn't mean they shouldn't learn to commit themselves to tasks, causes, efforts and more in life. We are aiming to produce some of the best humans possible, and we want them to contribute to the world, and that doesn't happen without commitment, a strong and positive work ethic.
Integrity is the practice of being honest and showing a consistent and uncompromising adherence to strong moral and ethical principles and values. (Again, Siri.) Personally, I want to leave this place better than I found it. I prefer to surround myself with those who feel likewise, and hope to inspire all of our athletes to do the same.
It's not always easy; it might require the help of our friends to support us. It's not always simple and quick; we might need to show determination and patience. It's not something we can simply comprehend from asking our devices to define.
It's about growth, and learning, and experience. As AVSC coaches these are the things we look to instill in our athletes, on and off the mountain, so that they can become not only the best athletes they personally can be, but the best people they personally can be.
That's why we work face-to-face every day on the hill, in the gym, in the classroom, to encourage teamwork, commitment and integrity.
Read Less