Alpine Staff
AVSC coaches come from all over the world and a variety of racing backgrounds who embody our core values: commitment, teamwork and integrity. They are teachers, role models and mentors. Their dedication goes far beyond just on-hill coaching; they work hard for results but also know when to emphasize fun and skill development. AVSC's legacy of athletic excellence is a testament to their excellence.
Torey Greenwood, Lead FIS Coach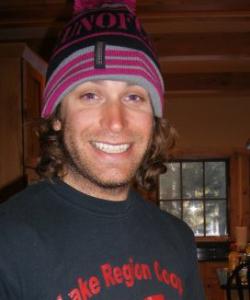 This will be Torey's ninth season with AVSC, and fifteenth year coaching. He keeps coming back for the athletes - he loves helping hard-working athletes who are dedicated to becoming the best they can be. Originally hailing from the Midwest, Greenwood moved to Winter Park, CO where he developed as a FIS and NorAm level skier. Torey is a USSA level 300 coach. When the weather warms up, you can find Torey camping, travelling, mountain biking, and if he's back home, hanging on the lake.
Casey Puckett, Lead U16 Coach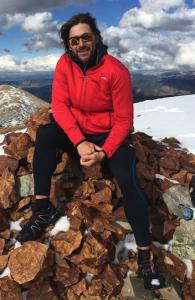 This season is Puckett's 6th year with AVSC. Prior to coaching, he spent 15 years on the US National Team. Casey is a five-time Olympian, competing in the games four times as an alpine racer and once as a member of the US Freestyle team (skier cross). He loves coaching because it gives him the opportunity to give back to the sport that has given him so much. He loves sharing his passion for skiing and helping kids actualize their potential. When he's not at AVSC, Casey is exploring his love/hate relationship with the game of golf, hiking, cooking (sometimes professionally), and spending time with his two daughters.
Willie Volkhausen, U16 Coach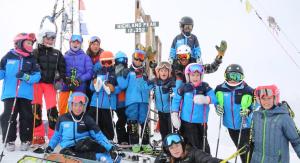 Willie is a Roaring Fork Valley native and now lives in Woody Creek. This will be Willie's 15th season with AVSC. Willie was previously the Lead U12 coach, where he instilled a love of skiing - from racing to powder to bumps and everything in between - in our younger skiers. This will be Willie's first year with the U16 team. Willie loves working for AVSC becuase it gets him into the mountains and out in the elements. He's greatful for the opportunities that have come out of working at AVSC, from hosting World Cup and NorAms to working with the US Ski Team as a Venue Builder and Consultant. In the summer, you can find Willie farming in the North Fork Valley.
Marie Aufrere, U16 Coach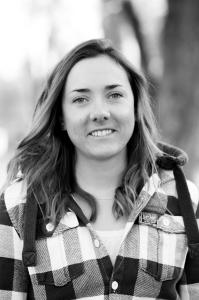 Marie graduated from Westminster College with a degree in Art in the spring of 2017 after a couple seasons skiing as a member of the French National Team. She's excited to join the AVSC staff and have the opportunity to share her passion for skiing with the U16 team. When she's not working with her athletes, you can find Marie baking bread and pastries, taking pictures, playing the guitar, hiking, and hanging out with friends. Marie has her French Ski Certification (equivalent to USSA Level 100).
Gill Hearn, Lead U14 Coach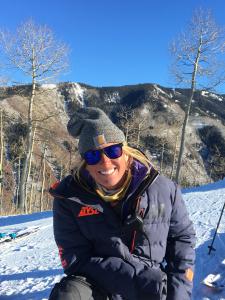 Gill is an Aspen native, and AVSC alumna, who grew up on skis following her ski patroller father around Aspen Mountain. A decorated racer while at the club, Gill attended Montana State University where she skied for the Varsity program in Bozeman for two years. This is Gill's seventh season coaching at the club; she loves helping young athletes develop their ski racing skills and at the same time, watching them develop into outstanding people. Gill looks forward to another season of skiing fast (and hopefully shredding some pow) with the U14s! Gill is a USSA Level 200 Coach.
Mike Tache, U14 Coach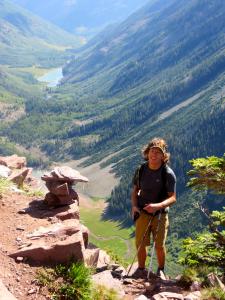 Mike Tache is no stranger to Aspen Valley Ski & Snowboard Club. He spent thirteen seasons here as an athlete, and has now been a coach here for 12. In between stints at AVSC, he spent time on the US Development Team and raced on the World Pro Tour. His love of teaching and mentoring kids keeps him coming back season after season. He's both USSA and PSIA Level 300 certified. When he's not working with his athletes, you can find Mike outside: mountain biking, rock climbing, hiking, fishing, gardening, and more.
Pat Callahan, Lead U12 and U10 Coach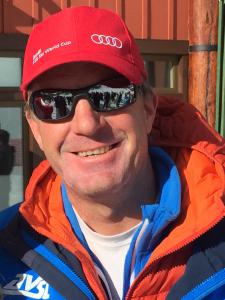 Pat is an Aspen native and alumnus of both Aspen High School and AVSC. Pat graduated from Middlebury College after skiing on the team there for 4 years. Pat has coached at the NCAA level at St. Lawrence University, where he was the EISA Coach of the Year. Pat was also been recognized as the the USSA Domestic Coach of the Year after a stellar season in 2011. Pat has ridden his bicycle through 49 of the 50 states! Next stop, Hawaii!
Tyler Williams, U10 Coach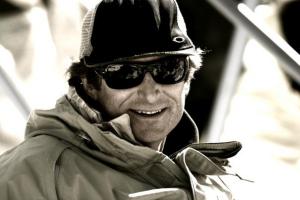 Tyler Williams is an alumni of AVSC, and has spent the past four winters as a coach on the Alpine Team. He loves giving back to AVSC, the place that he started! Between stints with AVSC, he spent time as a professional skier cross / big mountain skier and attended Western State Colorado University. Tyler is a USSA Level 200 coach. When he's not at AVSC, Tyler manages the Basalt Bike & Ski store in Aspen, skis powder, and rides mountain bikes.