AVSC Community Events Calendar
We are thrilled to welcome back some of our favorite events supporting AVSC athletes and celebrating our community! See below for dates, details and more information!
---
4th of July BBQ


AVSC 4th of July BBQ
July 4, 2023
Koch Park
12-3 PM

We are so excited to bring back on of our favorite community events, the AVSC 4th of July BBQ. Join us for a day of games, activities, burgers from Ajax Tavern, beer, wine and specialty frozen drinks, live music and more. Immediately following the 4th of July parade, we will gather in Koch Park (on the corner of Garmisch and Cooper) for a fun afternoon celebrating our country and community! Tickets will be available starting June 1!

Past AVSC Events
---
FIS Spring Series


FIS Spring Speed Series
April 7 - 11, 2023
Aspen Highlands

The last local alpine race series of the 2022-23 winter season will take place April 7 through April 11 on the AVSC Stapleton Training Venue. This series will feature Downhill and Super G races and will be packed with action all week long. 4/7 Downhill Training, 4/8-9 Men's and Women's Downhill Race, 4/10 Men's Super G Race, 4/11 Women's Super G Race. Swing by and cheer on our AVSC Alpine athletes.


Walk for Wilko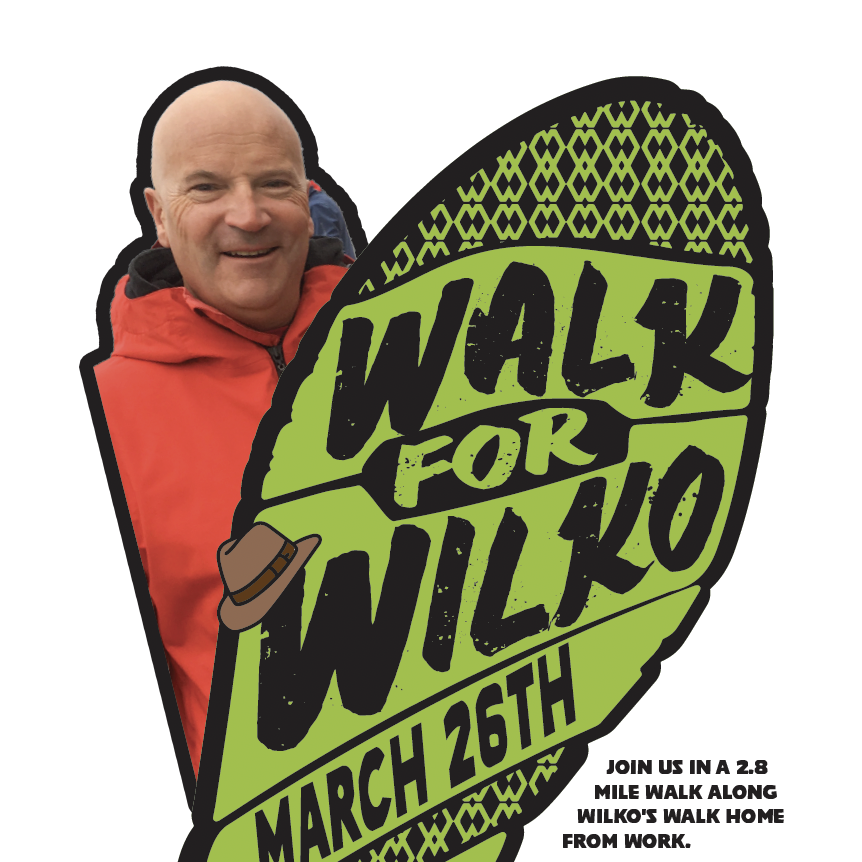 March 26, 2023
5:00 pm
Starts at Buttermilk - Ends in Aspen
Join us on March 26 at 5pm for the Walk for Wilko, a 2.8 mile walk along Wilko's walk home from work. Starting at Buttermilk, the route follows the paved bike path that Wilko walked each day and ends in Aspen, culminating in an afterparty gathering with food and drink available for purchase. 100% of your ticket purchase will go toward AVSC's Wilko Scholarship.
NEPSA Photo + Short Film Contest


NEPSA Photo and Sort Film Contest
March 23, 2023
Wheeler Opera House

Calling all AVSC content creators! From photographers, to film makers to lovers of art! Aspen's favorite photo and film contest, The NEPSAs are back. Aspen Snowmass' long time photo and film contest is the perfect community gathering to celebrate the talented creators in this valley. Click the link below if you want to submit a photo or short film, or if you want to attend the event!


Audi FIS Ski World Cup


March 3 - 5, 2022
Aspen Mountain
Aspen Snowmass is gearing up for the return of America's Downhill™ course from March 3-5, 2023. Premiere alpine racers will suit up, clip in, and compete against each other (and the clock) in men's Super-G and Downhill, offering onlookers everything from speed-fueled upsets to fairytale endings, all adding new lore to Aspen's strong ties in ski racing.
ESPN X Games


January 27-29, 2023
Buttermilk
Slopestyle, Halfpipe, Big Air and more.
Event details to come

X Games welcomes back fans to Buttermilk for the 21st consecutive year! AVSC athletes such as Alex Ferreira, Hanna Faulhaber, Jake Canter and Cassidy Jarrell will be representing our club on their home turf.

Nordic Bonfire


Saturday, January 14
Aspen Nordic Center
Nordic Ski and Dinner
5:00 - 8:00 pm

Join the AVSC community and Nordic Team for a fun evening of skiing from station to station with bonfires, delicious food and hot drink along the way. Ticket sales benefit the AVSC Nordic Team.

AVSC Wintersköl Rail Jam


Friday, January 13
Wagner Park, Aspen CO
5:00 - 7:00 pm

Join the AVSC snowboard and ski freestyle community for the AVSC Wintersköl Rail Jam kick off the Wintersköl celebration! Practice and registation will be open from 4-5 and the event will take place from 5-7. $20 entry fee (in person on site registration). All ages welcome. Helmet Required.

Audi Ajax Cup


Friday, December 30, 2022
Aspen Mountain
Race and Après Party
9:00 am – 6:00 pm
The Audi Ajax Cup is a dual GS race in Aspen in which sixteen teams of six go head-to-head until one team is named the winner and awarded the famed Gorsuch Cup. This event directly benefits AVSC athletes.
AVSC Sports Swap


AVSC Sports Swap
October 9, 2022
Willits Town Center
10 AM- 2 PM

AVSC's community Sports Swap is back, on October 9th in Willits Town Center. The Swap will feature local vendors and individuals, and will be the perfect opportunity to stock up on all the gear you from hiking biking and fishing to skiing, snowboarding and nordic skiing.

AVSC x Sushi


AVSC Sushi Nights
Sept 14, Sept 28, Oct 6
Kenichi Snowmass, Kenichi Aspen, Izakaya Carbondale

Join us for a night of sushi and supporting AVSC and our community. With a $20 donation to AVSC, you will receive half off your bill! This year, we are hosting three AVSC Sushi nights, September 14 at Kenichi Snowmass, September 28 at Kenichi Aspen, and October 6 at Izakaya Carbondale.

AVSC X Matchstick Productions


Anywhere From Here Movie Premiere
October 10, 2022
Wheeler Opera House, Aspen
6:30 Doors. 7:00 Showtime

Matschstick Productions is back with another ski movie! Your Tickets to the Anywhere From Here Aspen Premiere on Monday, October 10 will help benefit the Aspen Valley Ski and Snowboard Club! Get your tickets today, at the link below!

Ride With George


July 18, 2022
Aspen to Ruedi Reservoir
7 am - 1pm

Ride with George Hincapie is back! George is an American Road Bike Racer with top results in world renowned races such as the Tour de France. The Little Nell's Ride with George (supporting AVSC) will begin at 7:00 am from The Little Nell and lead riders up to Ruedi Reservoir above Basalt. Your ticket includes morning coffee, a guided ride to Ruedi, lunch on the Ajax Tavern patio including a glass of wine after the ride and supports the Aspen Valley Ski and Snowboard Club!
AVSC Alumni + National Council Race and Après


March 12, 2022
2:00 pm Race / 3:30 - 5:00 pm Après
Aspen Highlands

AVSC is excited to bring our community of alumni and donors together for a fun day of racing and celebrating our organization and community. The Race portion of the day will begin at 2:00 pm and each competitor will get two runs. Immediately following the race, competitors, spectators and community members will be able to gather outdoors at the base of Aspen Highlands for drinks + food provided by Slow Groovin' BBQ.

2022 Winter Olympics


February 4 - 20, 2022
Beijing, China

AVSC is proud to have a number of Roaring Fork Valley local athletes competing in the 2022 Winter Olympics in Beijing. From longtime RFV natives like Hailey Swirbul (Nordic), Alex Ferreira (Halfpipe) and Hanna Faulhaber (Halfpipe) to athletes that spent a season or two honing their skills with our world class coaches, Bella Wright (Alpine. Hagen Kearney (Boarder Cross), Jon Sallinen (Halfpipe), Chris Corning (Snowboard Halfpipe) and more!

Nordic Bonfire


Saturday, February 12
Aspen Nordic Center
Nordic Ski and Dinner
5:00 - 8:00 pm

Join the AVSC Nordic Team and Community for a fun evening of Nordic Skiing from Station to Station with delicious food and drink along the way. Ticket Sales benefit the AVSC Nordic Team.

Olympic Send Off


Wednesday, January 26
Aspen Gondola Plaza
Ceremony for AVSC Olympic Athletes
4:00 pm

On Wednesday, January 26 please join AVSC and Aspen Snowmass as we bid farwell and good luck to our hometown heros, Alex Ferreira, Hanna Faulhaber, as they set out for the world stage in the 2022 Beijing Olympics.