Program Philosophy
The general philosophy of AVSC Nordic programs is to provide all youth in the Roaring Fork Valley with the opportunity to experience cross country skiing as a fun and competitive sport. Opportunities will be provided by the availability of need-based scholarships and fostered by a dynamic pipeline of progressive development programs intended to advance athletes of all ages and ability levels. AVSC Nordic believes that commitment, teamwork, and integrity are an essential part of the competitive sport experience. All AVSC Nordic coaches, staff, volunteers and athletes are expected to learn and live by a strict code of values emphasizing character, work ethic, healthy competition, leadership, and inclusion. Ultimately, the AVSC Nordic program aims to achieve national and international success by utilizing world class facilities, executing science based training, providing exceptional coaching support, and hosting high quality events.
The AVSC Nordic program's main focus will always be on the best interest of our student-athletes and fostering a love for cross country skiing. Our goal is to create healthy athletes that always put forth their best attitude and effort, live each day with intention, and strive for personal excellence.
Nordic program success can be measured by athlete participation at all levels, athlete community involvement, alumni community involvement, results, representation at major championship events (Junior Nationals, Scando Cups, and World Juniors), and placement of athletes onto College teams, post-grad teams, and/or the USST.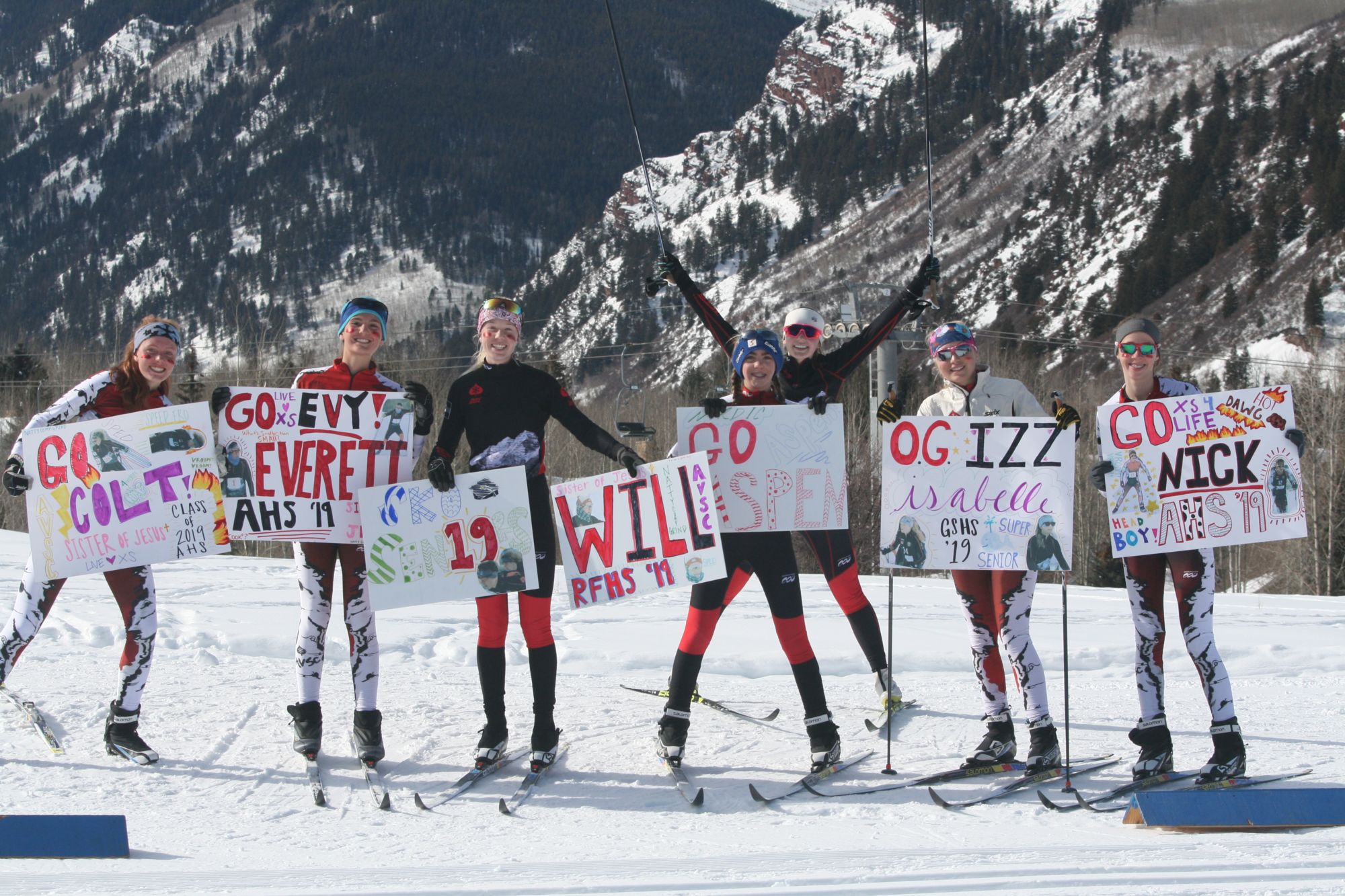 Program Recommendations 2023/24
AVSC's Nordic Programs are designed for children to progress in ability and commitment from our Bill Koch (BK) programs through the high school Team/Programs (see development pipeline flow chart on page 5). Coaching staff recommendations based on age and ability are listed below. There is some purposeful age overlap built into program descriptions for parent discretion. Parents are encouraged to discuss their child's preferences with a coach.
| | | | |
| --- | --- | --- | --- |
| Age Group | Birth Year | Ability | Program Recommendation |
| U8 | 2015 and 2016 | All | BK Program |
| U10 | 2013 and 2014 | Beginner | BK Program or PreDevo |
| U10 | 2013 and 2012 | Advanced | Pre Devo |
| U12 | 2011 and 2012 | Beginner | Pre Devo or Devo |
| U12 | 2011 and 2012 | Advanced | Devo |
| U14 | 2009 and 2010 | All | Devo (U16 Race Team if 2nd Year U14 and in 8th Grade) |
| U16 | 2007 and 2008 | Beginner | Devo Team (if 8th grade) |
| U16 | 2007 and 2008 | Advanced | U16 Race Team or U20 Race Team |
| U18 & U20 | 2003 to 2006 | Advanced | U20 Race Team |
**age groups are defined by your child's age on December 31st, 2023