Greetings from West Yellowstone!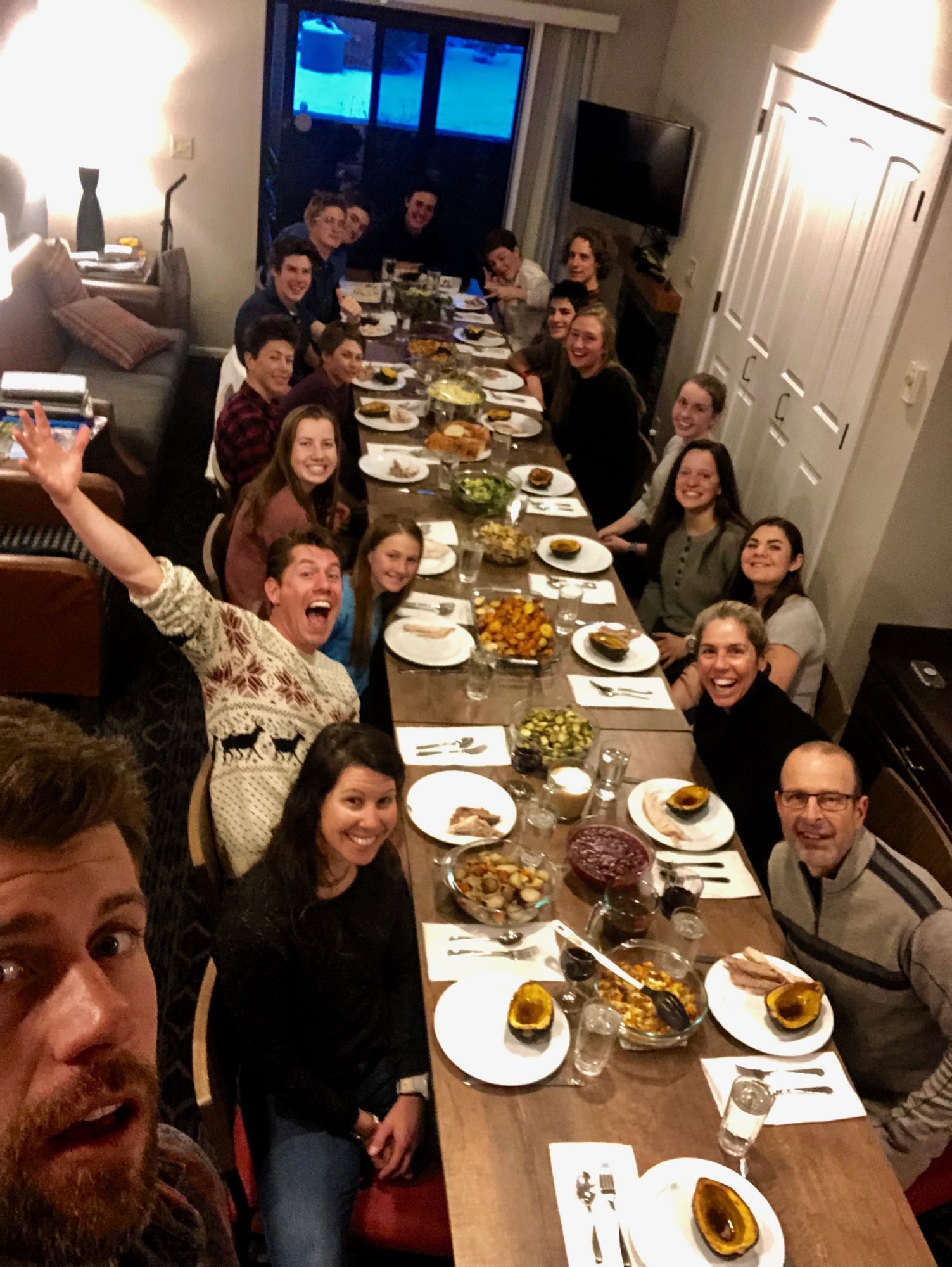 We are having a great start to the season with camps in Grand Mesa and West Yellowstone and we are looking forward to skiing at home. See below for important updates.
Last Call for Uniforms!!
Our Podiumwear store closes tomorrow, Friday November 23rd at 11pm. Please visit the link below to order your team schwag. *Team apparel is only required for race athletes. AVSC jackets and race suits or unmarked jackets must be work at High School and/or RMN races.
https://www.podiumwear.com/team-storefront/avsc-2018-round-2/
Password: AVSC#2
Noah Hoffman Fantasy Cross Country:
?In our goal to educate our skiers about the culture of Cross Country Skiing, we want to invite all of our skiers to participatein Noah Hoffman's fantasy league. Use the codes below to create your own team and earn points as your skiers race in the world cup this
Quick read more or view full article
season.
https://fantasy.bouldernordic.com
Name of League: AVSC
Password: oneteam Read Less
Packing List for Grand Mesa!
"First Tracks Camp" Packing List
PUT YOUR NAME ON EVERYTHING! (Skis, Clothing, Boots, Ski Ties, Fuzzy Stuffed Animals…)
Sleeping BAG!
SKI GEAR:
Skate skis NAME & USAGE CLEARLY MARKED
Classic skis (Hardwax and Klister, if available) Kick Zones marked by coach… (If not, make sure you get your coach to do this while we are at this camp!)
Waxless skis (Zero or Waxless training ski, optional). DITTO
Skate boots
Classic boots
Nordic Overboots (optional)
Skate poles
Classic poles
Ski bag: (big enough to get all your skis into one bag, plus some assorted clothing) ***No boots or hard objects other than skis in ski bags***
CLOTHING:
AVSC Race Suit and Jacket
Warm jacket (AVSC if you have one)
Waterproof Jacket/Rain Gear (Optional)
Long underwear (Multiple pairs for changing out of sweaty ones!)
Windbriefs for boys
Buff and Headband
Gloves: Race
Gloves: Warm and/or Lobster Mitts
Hats (for cold
Quick read more or view full article
and warm conditions)
Socks: warm
Running Shoes
Training clothes
Town clothes
PERSONAL ITEMS:
Sunglasses (plus visor or shield for snowy days if available).
Hand Warmers (including low-profile toe-warmers ones for feet)
Water bottle and holder!
Sun Screen
Entertainment for down time (books, cards, games, etc.)
Cell phone (optional). Please no calls/texts after 9:00 pm
Watch (Important -- You cannot rely on your cell phone)
Personal toiletries (shampoo, toothbrush, medications, earplugs, etc.).
Backpack for taking up a change of clothing after training as well as
Clifbars/Gels
And….
A Positive and Flexible Attitude. It is going to be a fun, productive trip! Read Less
First Tracks and Uniform Info!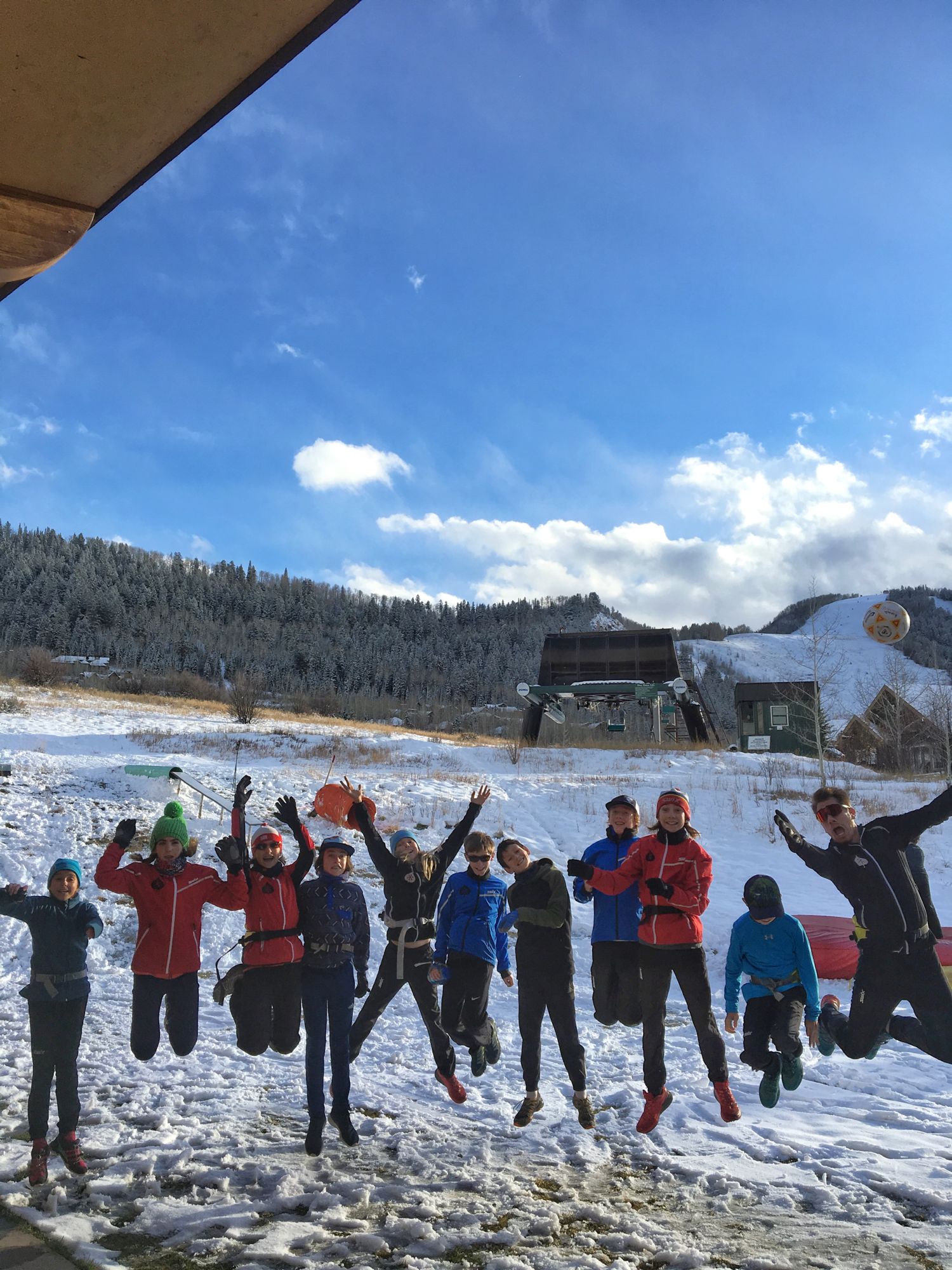 Here are some updates regarding our First Tracks Camp and uniform's through Podiumwear.
First Tracks:
November 16th-18th is being held at Mesa Lakes Lodge in Grand Mesa. If you have not signed up your skiers and they are planning to go, we would like to have everyone signed up by
Friday, November 9th
.
Sign up here
.
Parents who are interested in coming for the weekend feel free to contact Mesa Lakes Lodge at 970-268-5467. There are cabins available if you would like to stay near the team. Please be aware that there are no food options outside the Lodge. If you would like to join the team for meals the cost is $7 for Breakfast, $10 for Lunch and $10 for dinner or $27 per day catered by the lodge. Please let Mesa Lakes Lodge know that
Quick read more or view full article
you would like to be a part of our food plan so they can account for numbers. If you choose to join in on the team meal plan we would like you to book accommodations by Friday November 9th so that they have time to organize our meals.

Uniform Orders Round Two!!
We have officially opened up round two for our Podiumwear Uniform orders. If you are newly signed up in our High School programs or missed the first deadline, this to directed at you!
Please note that the store will close at 11pm Mountain Time on November 23rd, 2018.

Here is the link: https://www.podiumwear.com/team-storefront/avsc-2018-round-2/
Password: AVSC#2

Thanks and checkout Aspen Devo on their first day of 2018/19 season!!! Read Less