Snowguns Blazing - Stapleton Training Center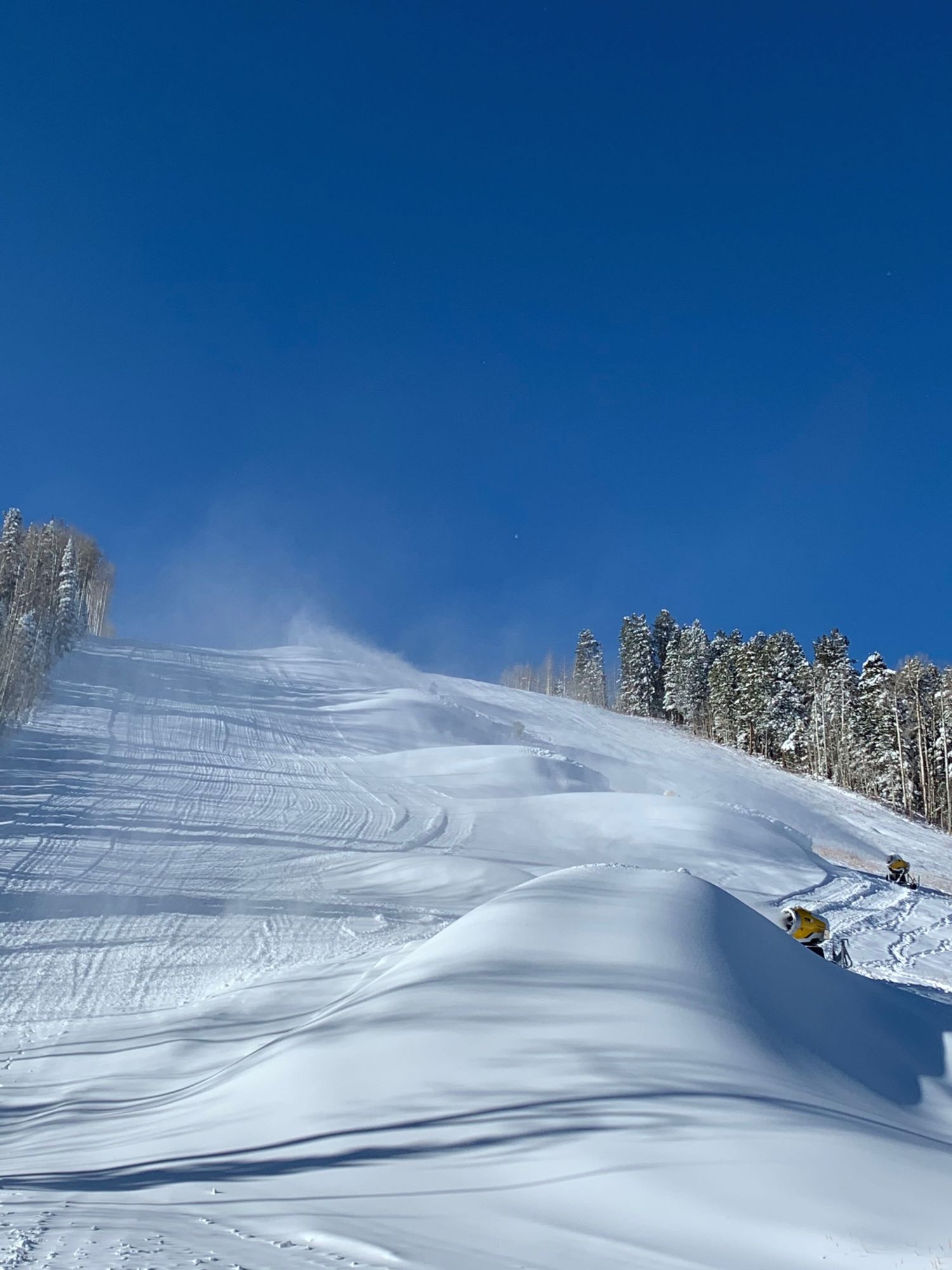 Between the natural snowfall and the snowguns on the Stapleton Training Center, the training venue is in fantastic shape! We are preparing to open freeskiing lanes for all athletes, training lanes for alpine, a jump and airbag for freestyle and snowboard, and are exploring options for our nordic skiers.
We're on track for our earliest opening yet; if conditions continue the way they have been we are hoping to open in the next week. The Stapleton training center has been an invaluable resource for our local athletes and invited guests for 5 years, we're excited to kick off another season soon!
Big thanks go out to Aspen Skiing Company for their continued support of AVSC athletes and training venues as well as to Cody Oates, AVSC Venue Manager, and Erin McDuffey, AVSC Snowcat Operator, for all of their hard work in getting things up and running.
We'll keep you updated as things unfold, but for now: think snow!