Ute Seasonal Rentals Pickup Info

Here is complete information from the Ute Mountaineer to pickup your seasonal rentals. All rentals can be picked up according to the info below at the Aspen Nordic Center (Aspen Golf Course).

Pickup times for seasonal rentals are 3-7pm on the following dates:

Seasonal Rentals Reserved by November 5th
U16 Program and older: Tuesday, November 12th
U14 Program and younger: Wednesday, November 13th

Non-Reserved Seasonal Rentals
All Age Groups: Thursday, November 14th

If the reserved kids can't make their night, they can pick up on Thursday as well.



2019/20 Season Has Begun
A big welcome to all of our new and returning skiers and families! This season is starting out with early snow, excited skiers and some great events on the horizon. Today is Day 1 for our Devo skiers up and down the valley and we hope you have a blast on your first day. High School begins on November 18th followed by our Bill Kochers after the Thanksgiving Holiday.
Here are a few things to make sure you are prepared for the start of the season:
First Tracks Signup is Open!
We will be staying at Mesa Lakes Lodge
November 23rd-25th
and all High School, CRMS, Devo and Comp skiers are invited to travel and stay with the team. Pricing estimate for the weekend is $255 - $285 which includes food, travel, lodging and coaching fees. Please signup
HERE
by November 17th or at the Race Sign-Up
Quick read more or view full article
page.

All parents MUST sign the parent handbook which can be found HERE. If you are planning on traveling with the team this season, this must be turned in before your skier can travel. No form, No travel. Send digital copeis to grussell@teamavsc.org or give your coach the signed copy.

Uniforms with Podiumwear: Second order with Podiumwear for our team uniforms is OPEN! Store will close at 11pm Mountain Time on November 20th. Please follow this LINK to access the storefront. Orders will be delivered after Jan 1st.

Photos: If you capture any photos of our skiers that you would not mind being posted on the blog, send them to grussell@teamavsc.org. We would love to feature all the fun we have throughout the season.

Cheers to a great season!!

Nordic Team Read Less
Congrats to All At JN's!
Welcome back to all 8 of our Junior National Skiers who raced their hearts out in Anchorage over the past week. We had some stellar results and fought through the unruly weather.
We have already experienced some amazing spring crust skiing all over the valley and are looking forward to enjoying some more warm weather and fun events!





AVSC Skiers At Junior Nationals!
8 of our skiers are in Anchorage, Alaska this week for Junior Nationals! Monday was the first race and our skiers are working very hard competing with the best from around the country. Kate Oldham was the first Rock Mountain Division skier yesterday in the 5km Skate earning a 14th place (U18) and Colt Whitley earned a 11th place (U18) in the 10km Skate.
Wednesday was the Classic Sprints with Kate Oldham making her way to a spot in the filals and earming 6th place!
Keep up with the race results by clicking
HERE
, next race is this Friday, March 15th.
Live video feed of the event can be found
HERE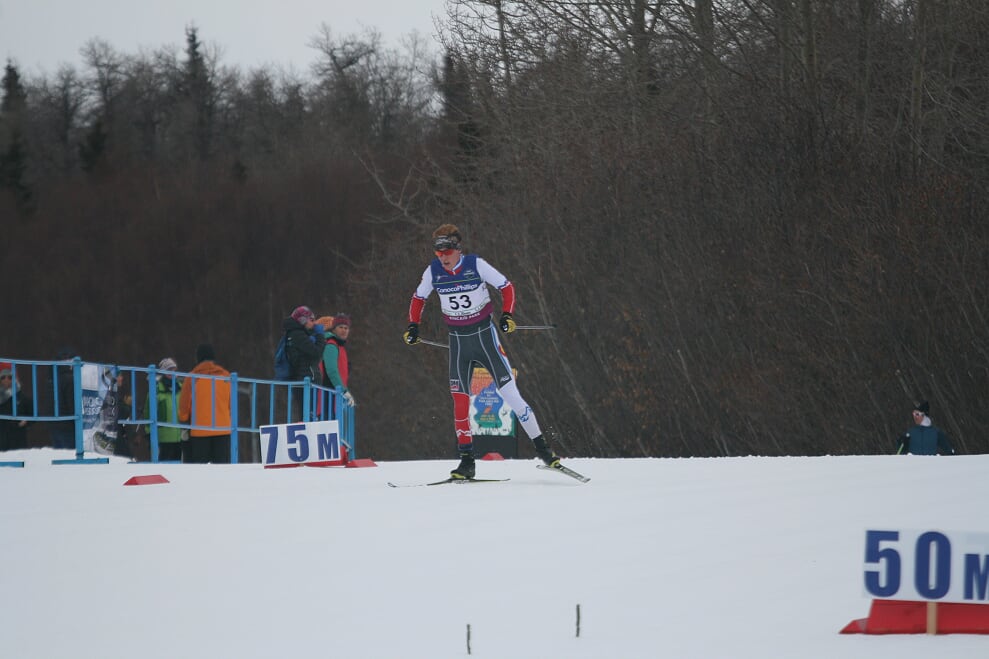 Everett Olson racing the 10km Skate at Junior Nationals in Anchorage, AK
Western Club Champs
Western Club Champs: Aspen wins Sportmanship Award!
Congrats to our skiers in Soldier Hollow this past weekend. We had a fantastic weekend with many skiers on the podium and the team claimed the Sportsmanship award. The was voted on by all the volunteers and officials at the event. Way to go team! Congrats to Elsie Weiss (U14) and Taiga Moore (U18) for winning the overall Pursiut title in their respective divisions! Lola Villafranco and Elsie Weiss claimed a second place in the Team Sprint and Josie Kitchell was 3rd overall in the U12 Pursuit. Head to
Summittiming.com
for complete results and see photos below.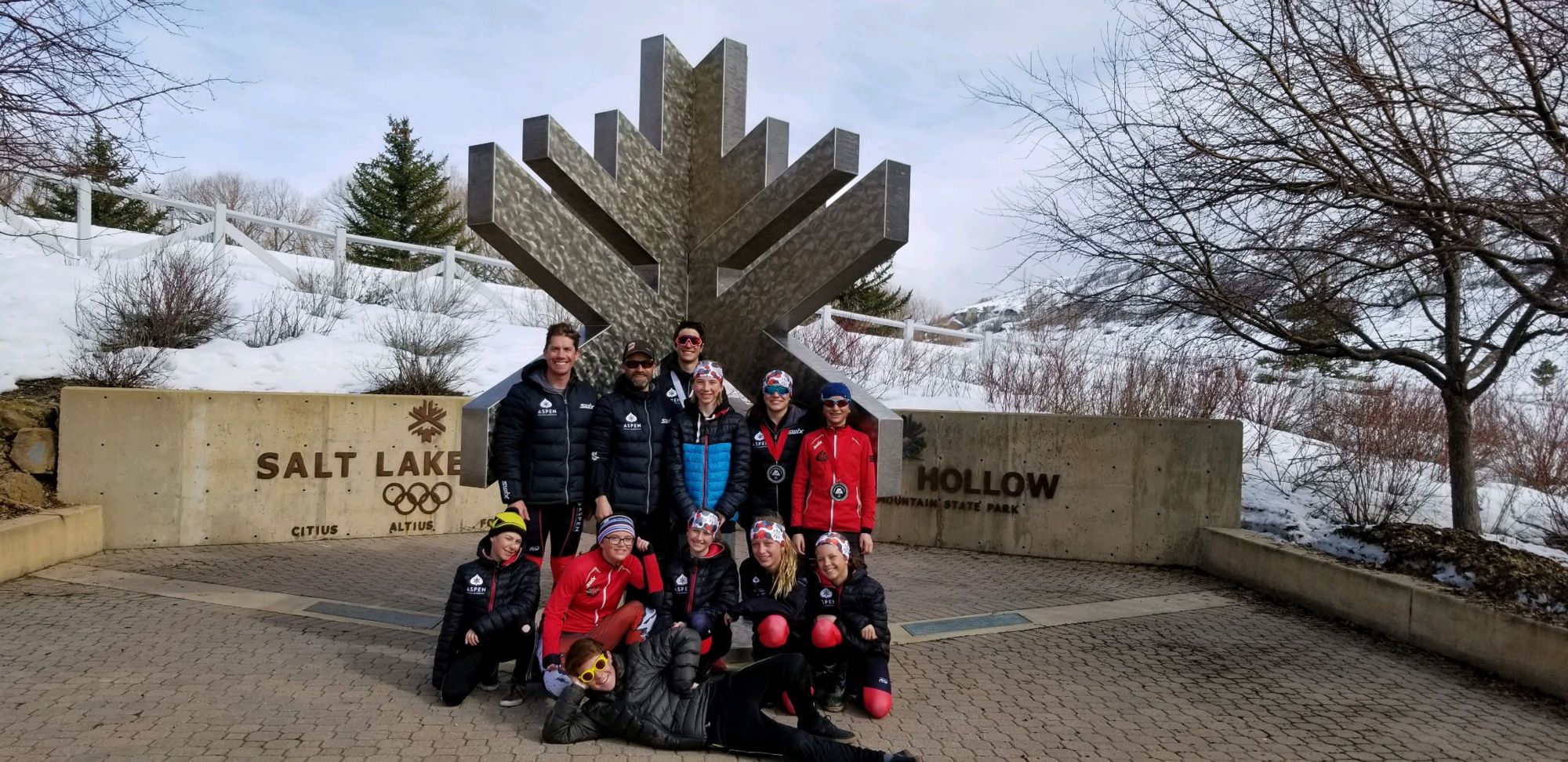 AVSC Skiers in Soldier Hollow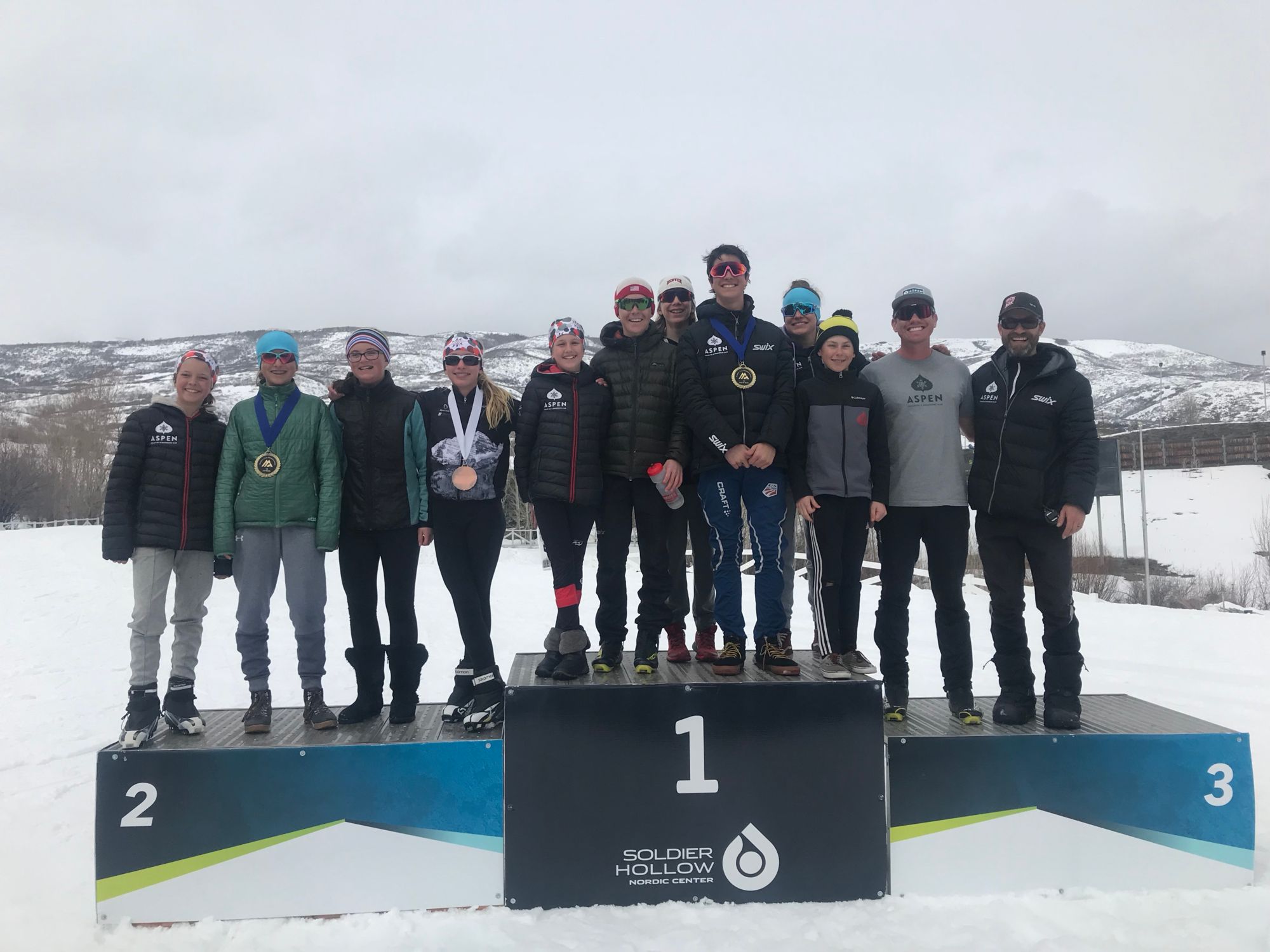 2019 Western Nordic Club Championship Sportsmanship Award winners!