CRMS CHSAA race at Spring Gulch / Sr. National Results
This Saturday Jan 11th is our first CHSAA race of the season hosted by CRMS. We are excited to invite 13 teams from all over Colorado to our amazing venue in Carbondale. Below are the start times for races and please carpool!
10:00 AM – High School Boys 5km Classic Mass or Wave Start
10:30 AM – High School Girls 5km Classic Mass or Wave Start
11:00 AM – Middle School Boys 3km Classic Mass or Wave Start
11:30 AM – Middle School Girls 3km Classic Mass or Wave Start
12:30 PM – Approximate Time for Awards
Volunteers Needed!
We still need volunteers to help with Parking. There are two shifts: 7:30am-11am and 10:30am-2:30pm. Please sign up using this
LINK.
Senior National Results:
We saw some great results from our skiers including Haley Swarbul and Kate Oldham. Congrats to all of our
Quick read more or view full article
skiers for their hard work and dedication. You Rock!

Click HERE for the Classic Sprint Results and to access the weeks results. Read Less
Race Season Has Begun, Volunteers Needed
Tis the season to begin racing! We have a big event this coming weekend with our Devo and National Comp skiers heading to Crested Butte for the first RMn JNQ. If you see our skiers, wish them luck this weekend.
As you all know, it takes a lot of women/man power to make a race be successful. We want to invite you all to volunteer for our home CHSAA race at Spring Gulch Saturday, January 11th. Please sign up using this
LINK
and choose a position. All positions need to be filled to provide the best experience for our visitors and racers. Lets become ONE TEAM and put on a good show!
Note: Its COLD OUT! Please be prepared at practice the the appropriate gear.
Canada Camp and Bill Koch Week 1!
This was a huge week for our nordic programs. We had our first week of Bill Koch both in Aspen and in Spring Gulch and we welcomed home our National Comp skiers that had a great camp in Canada at SilverStar! Check out the photos and link to race results below!
Sovereign Lake Open 2019 Results
News:
- Crested Butte RMN JNQ (Dec 21-22) signups are available
HERE
. Please be signed up by
Tuesday December 10th, 2019
.
- Aspen Cup Nordic Series Race Schedule is Up! These are great race opportunities for our skiers and to be a part of the community. Go to
https://www.aspennordic.com/events
for more info.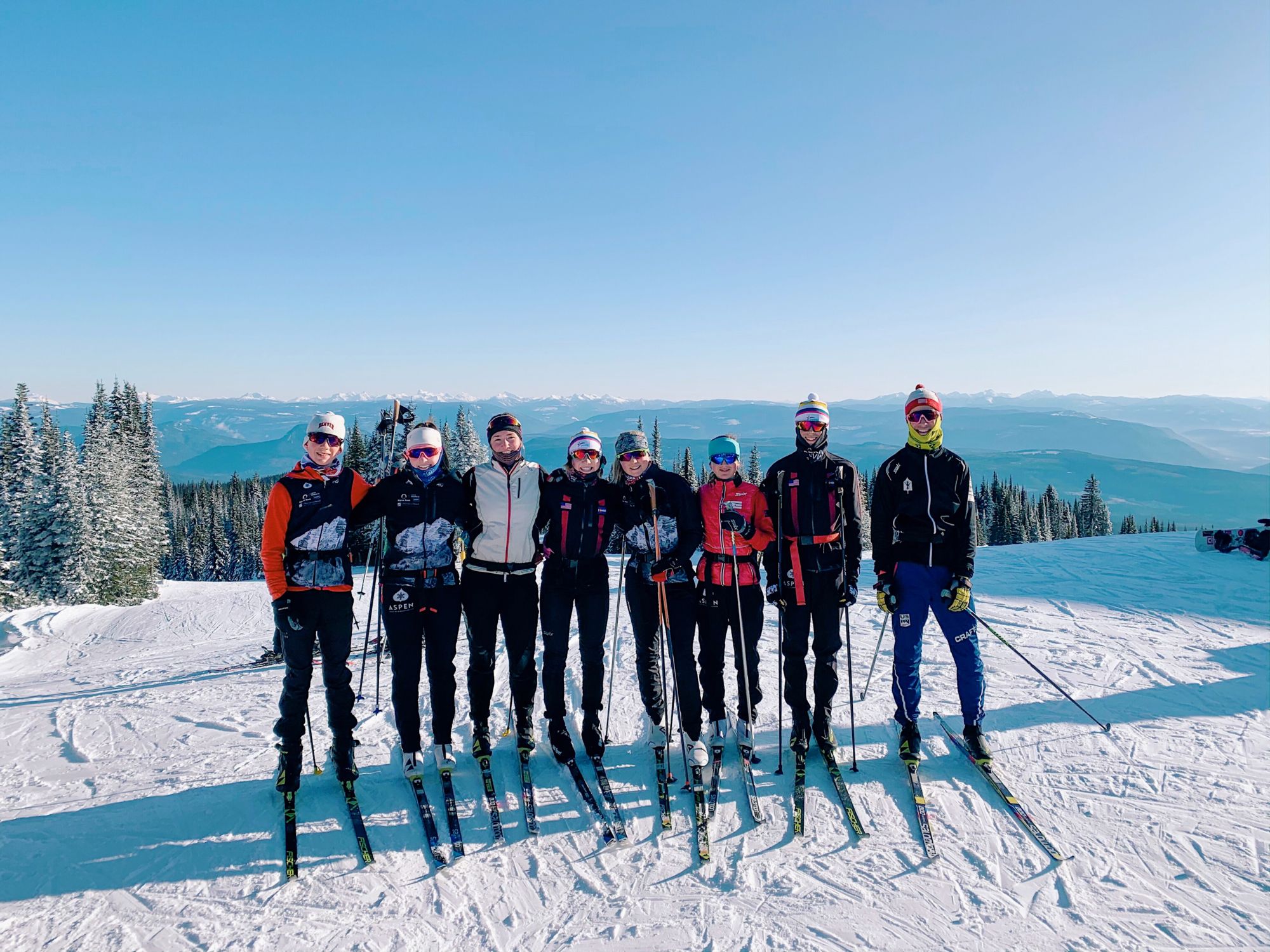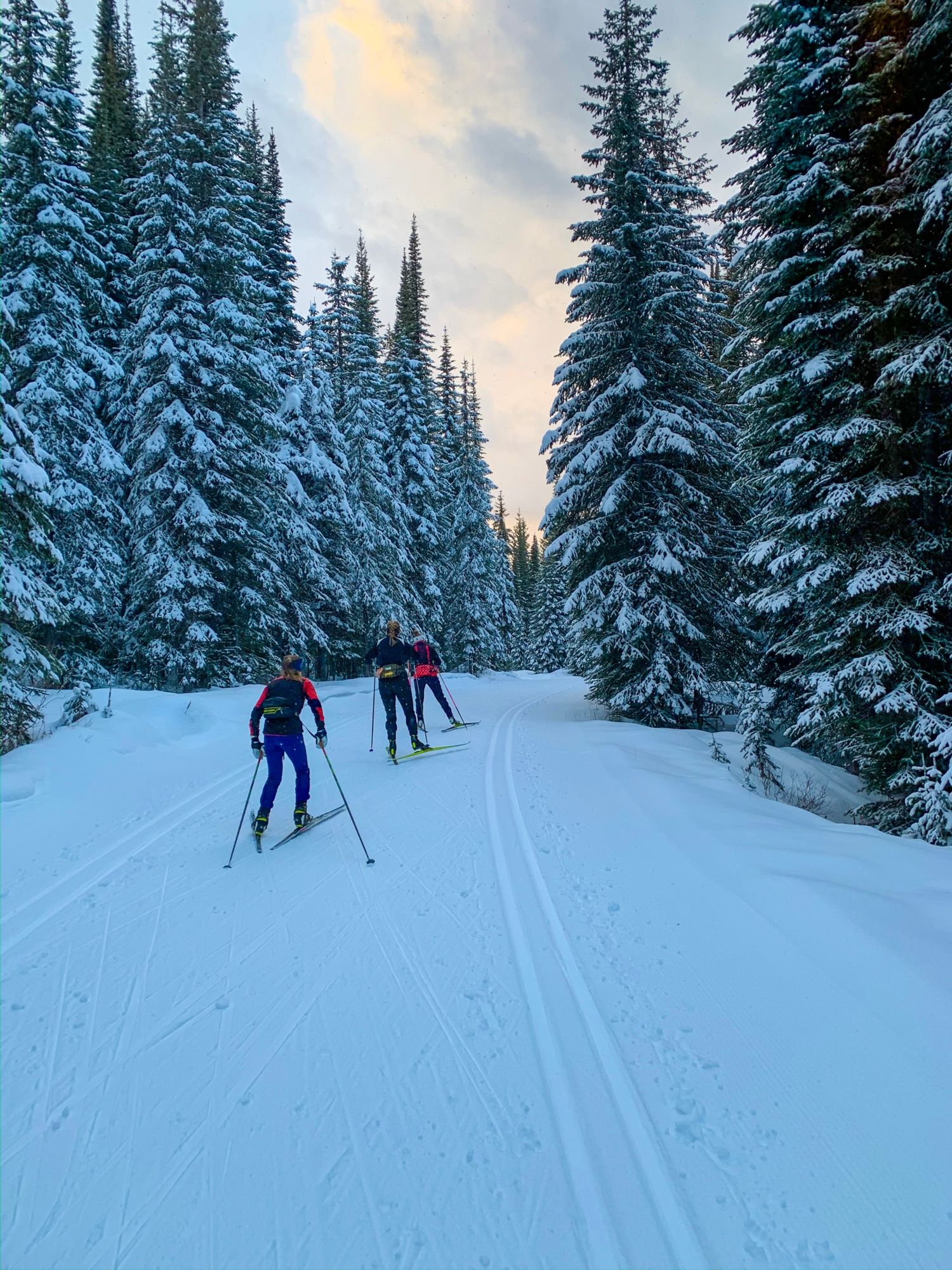 Bill Koch Begins Dec 2nd/Great Holiday Camps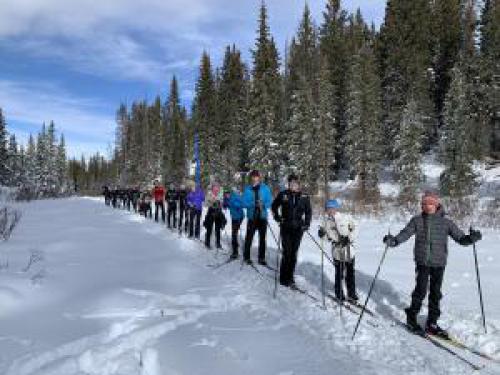 Grand Mesa was a success and the snow gods blessed us with graet skiing conditions both on the Mesa and here at home! If you havent skiied the golf course, get out and enjoy the fresh groomed trails! Also, our Canada Camp for National Comp is in full swing, with a week+ of skiing north of the border.
Bill Koch begins on Monday (Aspen) and Tueday (Spring Gulch). We are very excited to be including our BK skiers in our programming and now our whole Nordic community is in full swing! Please see reminders below.
1: For those that need to rent gear for the season. Please call or visit the Aspen Nordic Center. We team up with the Ute Mountaineer for rentals and they run the Nordic Center. Please schedule your gear and pickup directly with them. Note: One Day skiers need only classic skis and our
Quick read more or view full article
Two Day skiers need both Skate and Classic skis.

2. We have fantastic programming rolling out this season! Your skier will be sent home with a poster and a parent booklet. These resources are for your skiers to track their progress throughout the season and beyond and the parent book is written so that you all are able to follow along and learn more about what we do on snow! More will be explained at the parent meetings.

3. WINTER CLOTHING: Please have your skiers come prepared. Hats, Gloves, Jackets, Pants, socks, water and sunglasses. When the sun comes out, its warm and wonderful, but when the sun goes away the temperature drops 15-20 degrees! Lets be prepared!

Thanks so much and we are super excited for next week. Please have your skiers ready to go by the time practice starts so that we are not waiting for everyone.
Read Less
Camps, Travel and Bill Koch Info
We are finally welcoming some snow to the valley just in time to kick off our first trips of the season. We have two trips planned in the coming days with our National Comp athletes headed to Canada and our Devo and High School athletes headed to Grand Mesa. Please remember that in order to travel with the team
parents need to sign the parent agreement
which is found in the Parent Handbook. This is important so please do not forget! All agreements can be sent to grussell@teamavsc.org.
Bill Koch
: If you need gear, please call or visit the Aspen Nordic Center to reserve your gear. If you are unsure what gear you need to be renting please reference our Equipment page or contact Garrett (Aspen BK) at grussell@teamavsc.org or Sara (Spring Gulch) at skuhn@teamavsc.org.
Bill Koch Parent Meetings:
On the first days of Bill Koch, there will
Quick read more or view full article
be parent meeting held to review our programming, meet coaches and learn about our pickup/dropoff policy.
-Aspen: This will be after practice on Monday Dec 2nd (5pm) and Wednesday Dec 4th (4pm)
-Spring Gulch: Parent meetings are at the start of practice at 4pm both Tuesday Dec 3rd and Thursday Dec 5th.

These are busy and exciting weeks ahead. Please do not hesitate in reachign out with questions!

The Nordic Team
Read Less